Get an independent yacht consultant on your side before buying your next luxury yacht, this will save you both money and avoid making the wrong purchase.
Why pay more than necessary
Get an independent Yacht consultant on your side.
Get advice and guidance on which boat and equipment is suitable for you and your family's use.
Get the best possible price. We participate in the purchase negotiation and can with our market knowledge negotiate the best possible price.
Ongoing inspection during the construction period, where the boat's construction quality and equipment are checked:

Initial inspection: When hull is finished, check gelcoat thickness, composite quality, and keel fastening.
Second inspection: When all installations have been installed, the quality and function of the installation is checked and that the equipment matches the order.
Third inspection: When the boat is ready for delivery, we review it with the buyer before final takeover.

Claim and warranty counseling.
Purchase advice and price negotiation: 1/3 of the negotiated discount. In most cases, the fee will be more than covered by the extra discount that we can negotiate due to our insider knowledge of the industry.
Building inspection: Hourly price DKK 850 excl. travel expenses.
Complaints and warranty advice: Hourly price DKK 850 excl. travel expenses.
Questions or want to hear more, please contact: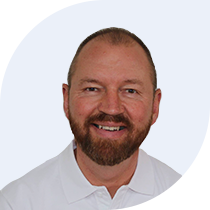 Flemming Ancher
Sales- & Marketing Director